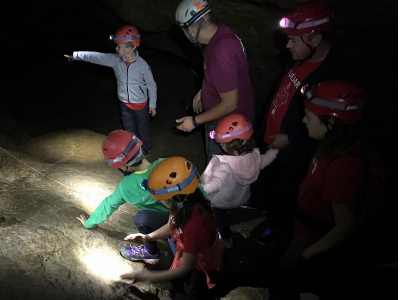 An experiential tourism adds possibilities to an excursion, a complete way of living your visit to Alto Turia, with a program that adjusts to the level of each person or group to make it more satisfactory for everyone.

Each group that visits us or asks us for an experience improves our options, each proposal carries a satisfaction study seeking improvement by visitors to this corner of Nature, which is the farthest part of the Turia River coast.

The possibilities of activities and options are accumulated by presenting packages that can be adjusted to suit the visitor and the time of the year. Here we present some of them: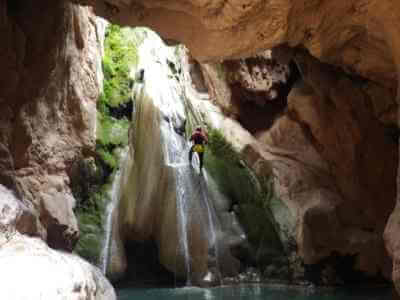 Excursion to visit to see and explore the remains of the Roman Mine. Suitable for all audiences. Recommended for exploring families and groups of friends. Season for activity: Spring, Summer, Autumn.
River Route, Basic Canyoning: Visit to Las Palomarejas. Suitable for all audiences. Season for activity: Spring, Summer, Autumn.
Canyoning: Descent of Bercolon. Adrelanine discharge for older people. Season for activity: Spring, Summer, Autumn.
Hiking: Guided or Self-guided Routes for all levels, best rated: Path to Pico de la Atalaya, Route of the Azud de Tuéjar, Route from Titaguas to Los Felipes, Camino del Silencio in Benagéber, GR-37 (Titaguas - Aras de los Olmos - Alpuente - La Yesa), GR-7 (stages Chelva-Benagéber and Benagéber-Sot de Chera (2/3 days) ... Season for the activity: Spring, Summer, Autumn and Winter (except days of storm or very heat) We prepare the best crossings in the area: Travesia Alto Turia, GR-7 ... discovering the best corners and paths of the territory (in the municipality of Valencia and near Cuenca and Teruel).
MTB and Cycle Touring Routes:: Mountain bike trip through the Alto Turia Biosphere Reserve.

Kayaks in calm waters and Activities in the Benagéber Reservoir: Suitable for all levels. Season for the activity: Spring, Summer and Autumn.
We present the Experiences in full, including what activity to do in detail, where to eat, where to sleep, prepare the activity with your environment and the backpack and come, we will take care of the rest.
The groups are made with limited places with a minimum participation of 5 people, possibility of coming to Tuéjar (Bus) or to Benagéber (Train to Utiel and Taxi), if you have questions or need more information: or more complete: send us your request for Information to info@pantanobenageber.com, we will send you complete information for you and your friends or family, you can enjoy these activities and others that will come out in the coming weeks.


---
PLAN YOUR TRIP - Send us an Email
The fields marked with '*' are required.